Augmented Network Automation
HCL Augmented Network Automation (ANA) Platform, built upon the foundation of Cisco SON, is a next-generation SON platform that enables communications Services providers (CSPs) to simplify network management complexity with a closed-loop network automation environment that supports multi-vendor, multi-technology deployments. The ANA Platform collects and processes vast amounts of data in real-time from all network domains (Radio to Transport to Core) to automatically predict, configure, and optimize multi-domain networks with self-healing techniques.
The ANA Platform enables Communications Services Providers (CSP) to
Optimize Cellular Network Performance with increased data capacity up to 20%
Improve efficiencies with one unified management console for multi-vendor, multi-domain networks
Innovate with an Open Platform that supports ORAN and SONFlex custom applications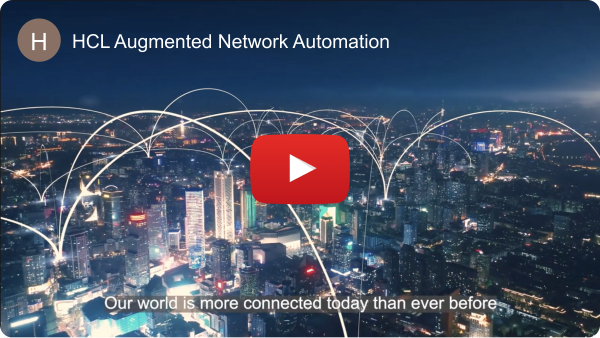 Key Capabilities
Image

AI & Analytics
3rd Party data source integration
Self healing and reinforced learning
Subscriber centric real-time analysis
Image

Multi-Domain Optimization
Supports RAN to Transport to Core
End-to-end network slice management
Transport aware SON
Image

Flexible Architecture
Supports cloud based Deployments
Supports on-premises deployments
Supports hybrid deployments
Business Benefits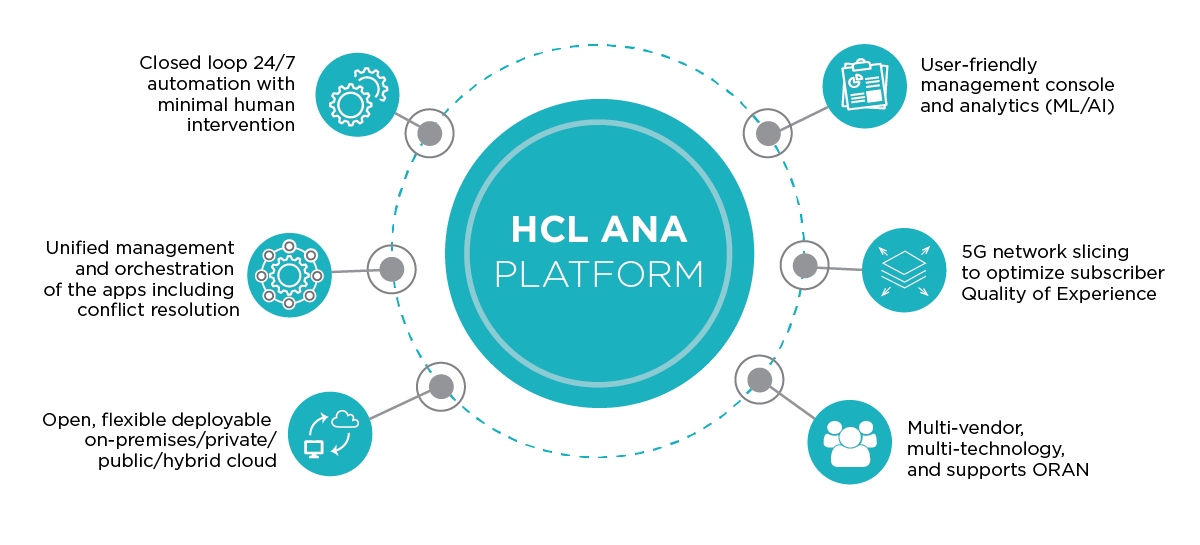 Improve Customer Satisfaction

Reduce Capex and Opex

Scale the network
Use Cases
Image

LTE network densification and 5G rollout
Simplifies networks densification by automating the interworking between 4G/5G networks
Image

Energy savings
Reduce OPEX, carbon footprint and network interference by turning off low utilized cells at off-peak hours
Image

Multi-vendor environment
Maintain quality of experience in multi-vendor equipment environments
Image

Reduce site expansion
Load Balancing Suite optimizes capacity across existing cells reducing the need for new sites
Image

Enhance subscriber experience
Unique closed-loop multi-domain automation and optimization leverages subscriber level analytics to reduce call drop rates
Image

VoLTE Deployment
Voice over LTE(VoLTE) suite improves VoLTE performance and reduces costs related to the customer experience
HCL SONFLEX
Image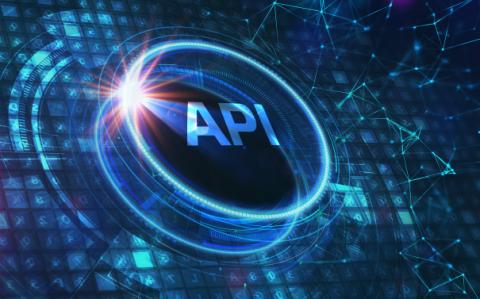 SONFlex, part of the HCL ANA platform, provides open APIs for third party developers or Communication Services Providers (CSP) to create custom applications to configure the Network. SONFlex also provides a conflict management service to orchestrate all applications.