About HCL's Industry Software
Image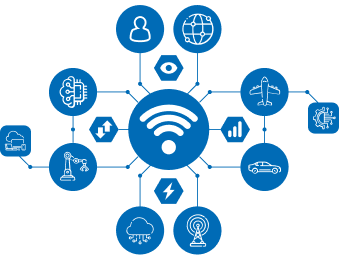 HCL's Industry Software Division is part of HCL Technologies Products and Platforms business segment and is focused on engineering in-house Intellectual Property( IP) and partnering with industry leading technology companies. This innovative IP expertise comes from a rich history of delivering comprehensive digital platform engineering services and Research and Development solutions across the product life cycle of both hardware and software.
HCL's Industry Software Division is chartered with developing a next generation software portfolio leveraging AI to transform industries such as Telecom and Industry 4.0.
Currently the AI based software portfolio targets:
Telecommunications Service Providers optimizing or deploying 5G networks as well as large scale WiFi deployments
Global Fortune 2000 companies leveraging enterprise cloud and AI software to drive digital innovation across industry specific business processes and functional domains--from product support to customer operations to workforce management
Product manufacturing organizations (including aerospace , defense and automotive), transforming with digital design and smart development software.
Image

400+
Patents Filed
Image

90
Patents Granted
Image

1200+
Customers
Image

46
Countries
Key Partners
Image

Image

Image

Image